PCS 402 - Eucharist, Embracing an Open Table
Through reflections and projects, students will articulate a contemporary understanding of Eucharist as a sacred meal around a friendship table as they construct Eucharistic celebrations for their Christian communities.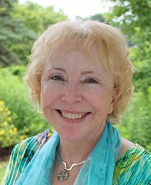 Rev. Dr. Bridget Mary Meehan, ARCWP

Bridget Mary Meehan
Bridget Mary Meehan, MA, DMin, ARCWP, a Sister for Christian Community, is one of the founding members of the People's Catholic Seminary. She is dean of Global Ministries University's D. Min and M.Div. Programs. Dr. Meehan is a member of the pastoral team at Mary Mother of Jesus Inclusive Catholic Community in Sarasota, Florida. Bridget Mary presides at liturgies, officiates at weddings and offers sacramental ministry. She is an author of twenty books including Praying with Celtic Holy Women, Praying with Women of the Bible, Praying with Visionary Women.