PCS 402 - Eucharist, Embracing an Open Table
Through reflections and projects, students will articulate a contemporary understanding of Eucharist as a sacred meal around a friendship table as they construct Eucharistic celebrations for their Christian communities.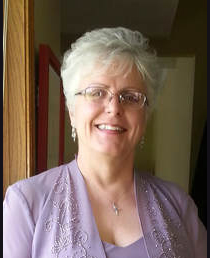 Rev. Mary Eileen Collingwood, ARCWP
Mary Eileen is a wife, mother, grandmother, educator, and member of the presiding team at the Community of St. Bridget, Inclusive Catholic Community in Brecksville, OH.  She cantors and presides at liturgies, officiates at weddings, offers sacramental ministry, and serves ARCWP as bishop.  She earned her Certificate in Pastoral Ministry in the Diocese of Cleveland, OH, and Master of Arts degree in Theology from St. Mary Seminary and Graduate School of Theology in Wickliffe, OH.  Mary Eileen was ordained a priest in Brecksville, OH on May 24, 2014, and ordained a bishop in Wallingford, PA on September 24, 2015.