PCS 710- Celebrating Celtic Spirituality


Program Cohort begins on February 1, 2023 at noon EST and runs for four weeks. The program includes prayers, blessings, videos, stories and music.
This program is available as a private retreat and/or an interactive program with Dr. Bridget Mary Meehan for individuals or groups.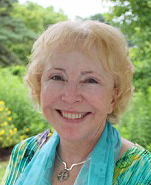 Dr. Bridget Mary Meehan, Retreat Facilitator




Dr. Bridget Mary Meehan was born in County Laois, Ireland and she emigrated with her family in 1956. Bridget Mary returns often to Ireland to visit family. She is the author of many spirituality books including Praying with Celtic Holy Women.
Check your inbox to confirm your subscription