Texts, Course Format, Assignments Overview
TEXTS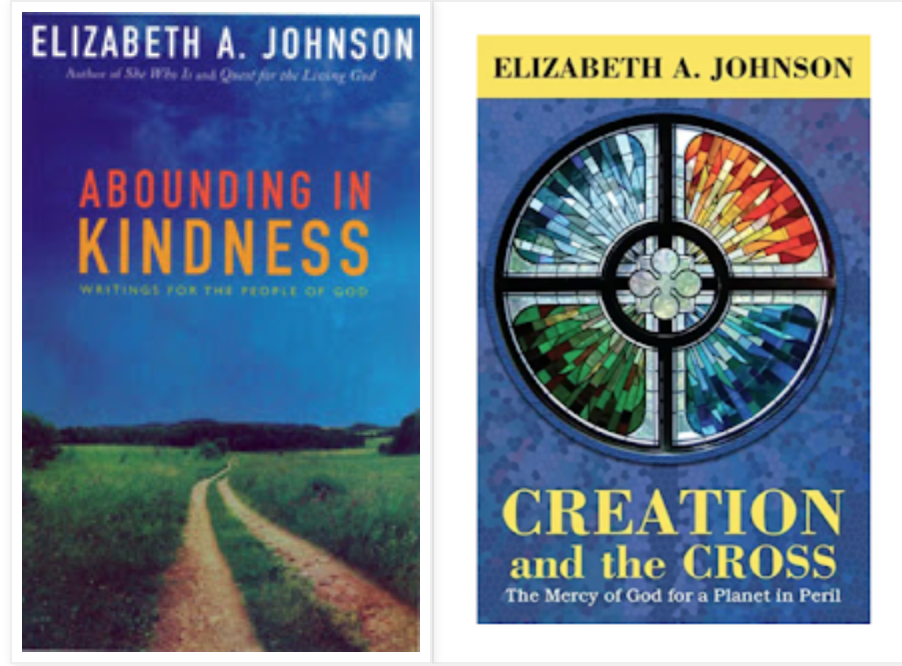 The core texts for this course are Elizabeth A. Johnson's Creation and the Cross (2018) and Abounding In Kindness (2015). Dr. Elizabeth Johnson is a contemporary Catholic theologian whose provocative presentations appeal to audiences worldwide.
Other resources are provided in the course to supplement a particular topic. You are encouraged to share resources as well.
To better understand why we have chosen Elizabeth Johnson's book, please take a few minutes to view the following YouTube video about Elizabeth Johnson in the words of those who know her well. This tribute to her explains her monumental contribution to contemporary theology and the price she paid for it.
COURSE FORMAT
This course is offered as an independent study or in a cohort model. Participants post assignments and are encouraged to comment on each other's posts.
ASSIGNMENTS
Participants complete short reflection papers. Drawing on the core text and related resources, participants demonstrate knowledge of contemporary theological scholarship while applying this knowledge to a life in ministry.