People's Catholic Seminary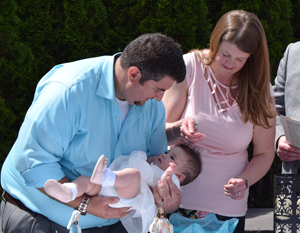 PCS-Innovative and Empowering
Rooted in Lived Experience of People
 Creates deep connection with liberating message in Scripture and Christian tradition of mystics and prophets
Fosters partnership in ministry - new paradigm- following Jesus in 21st century
Raises up voices of marginalized 
Expands theological landscape
Cultivates a healing and learning community 
Dismantles patriarchy and
Promotes Gospel equality and inclusiveness.
PEOPLE'S CATHOLIC SEMINARY
a seminary without walls
Vision
People's Catholic Seminary offers courses to inspire and educate individuals and groups who embrace a vision of spirituality that is inclusive, liberating, empowering and equal.
Mission
People's Catholic Seminary provides courses that foster an expanded worldview of our liberating God of compassion present in all and working for justice for all through systemic change. As co-creators and companions on a journey, we share the wisdom of God in our sacred texts, theologies, sacred practices, sacramental celebrations, and lived experiences.


History
People's Catholic Seminary (PCS) was founded in 2017 by Rev. Dr. Bridget Mary Meehan and Rev. Dr. Mary Theresa Streck for women and men seeking a seminary experience in contemporary theology.
PCS, a seminary without walls, educates women and men, ordained and non-ordained in new ways of thinking, attitudes, and values to meet the needs of inclusive ministries of equals today.
The future of adult education requires open minds and loving hearts committed to justice and equality in the Christian tradition.
Welcome to People's Catholic Seminary. The video below is a brief introduction.