A Journey BEYOND Atonement to RESURRECTION
A course for designed to help us avoid the hazards of Atonement theologies during Lent.

Lent & Holy Week: BEYOND Atonement!
The DIVINE MYSTERY which we call "GOD" is BEYOND the BEYOND and BEYOND that also! So, how do we embark on the journey of Lent once we have moved beyond theistic notions of "GOD"? How do we follow the radical teachings, life, and death of Jesus into the wilderness of Lent when we no longer believe in a supernatural being which requires placating? Once you no longer believe Jesus was or is a sacrifice for sin, the various atonement theories which have undergirded so many of our Lenten practices fail to lead us into or out of the wilderness toward RESURRECTION.
Tinkering with our Lenten traditions is NOT enough! Our world is in desperate need. There's precious little time for wallowing in worship which fails to lead us BEYOND the desert to RESURRECTION! Radical 21st century theology empowers us to move BEYOND atonement theologies, BEYOND worship which relies on penal sacrificial thinking, BEYOND preaching which pays lip-service to Jesus' teachings, BEYOND rituals which require insider knowledge, BEYOND singing hymns which inculcate medieval theologies, and BEYOND participating in journey which demands that we suspend reality so that we can tamely follow the church into the wilderness.
 Worship is a powerful tool which holds the potential to empower the embodiment of the DIVINE MYSTERY which is the LOVE that IS GOD. Worship has the power to form and t transform worshippers, empowering the radical nature of LOVE to move us BEYOND the wilderness of LENT into RESURRECTION!
 So, whether you are a worship leader, a creator of liturgy, a preacher, a teacher, or more importantly, someone who aspires to follow Jesus, this course is designed to nurture and challenge you as together we embark on a Lenten journey which promises to provide resources to inspire RESURRECTION!
Resources for worship leaders, preachers, musicians, and Followers of the Way, will be provided in advance of a weekly Zoom seminar to discuss various empower the embodiment of LOVE in the world.

Rev. Dawn Hutchings
Rev. Dawn Hutchings, B.A., M.Div. for 23 years, Dawn served as pastor of Holy Cross Lutheran Church, a progressive congregation just north of Toronto. In addition to being a frequent contributor to progressivechristianity.org, Dawn authors her own blog, pastordawn.com which sees over 80,000 visitors each year. She has lead retreats, and seminars for audiences in Canada, the U.K., and the U.S.A. Dawn is passionate about empowering people to rethink theology so that equipped with better questions, they are challenged to explore new ways of embodying LOVE in the world.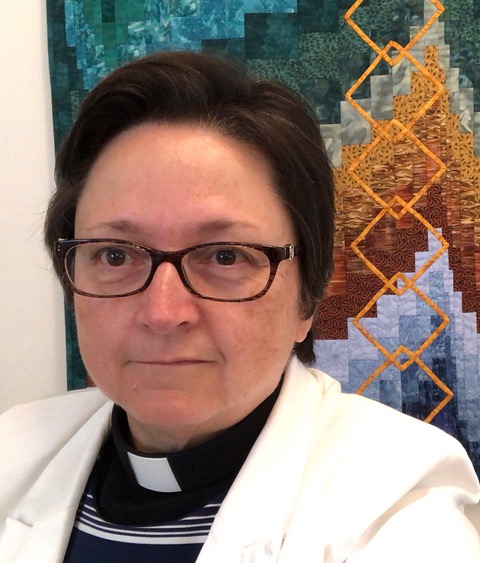 Check your inbox to confirm your subscription