PCS 101 Théologie contemporaine pour le peuple de Dieu
Ces séquences visent à proposer un parcours qui invite à une réappropriation inclusive du message biblique. Révélation, théologie, ecclésiologie peuvent et doivent être appréhendées selon des perspectives qui échappent à l'androcentrisme traditionnel pour accueillir un éclairage féminin, car « Dieu n'est pas dans le genre » selon la formule chère à M. Daly.

Dr. Sylvaine Landrivon
Course Facilitator


I was born in 1956, I am married, mother and grandmother. During all my life I have been shepherded by the fondness of dispute and transmission. This led me, first, to teach Social Sciences and Humanities, and then to be involved in "Theo en ligne" which is the digital department of Lyon Theology University, until June 2021.
My research has led to the publication of several books, most of them related to the place granted to women in Scripture, in the texts of the Fathers of Church, and within the Church.
·      Faîtes-les taire. Judith, un enseignement subversif, Préface d'Élisabeth Parmentier, Lyon, Olivétan, 2014, 208 p.
·      La femme remodelée. Centrer la grâce d'être femme sur la maternité : choix de Dieu ou des hommes ?, Paris, Cerf, 2016, 488p. (Réédition de la publication de 2014).
·      Marie de Magdala « apôtre » ? Vers une ré interrogation du rôle des femmes dans l'Église, Paris, Cerf, 2017, 208p.
·      Marie-Madeleine. La fin de la nuit, Paris, Cerf, 2017, 230p. ; Traduit en italien en 2019 : Maria Maddalena. La fine dellanotte, Brescia, Queriniana, 192 p.
·      Les femmes dans l'évangile de Jean, Livre numérique sur : https://www.mondedelabible.com/les-femmes-dans-levangile-de-jean/, Bayard, 2019.
·      La voie royale. Vivre l'accouchement comme une Pâque et l'oser sans anesthésie, Paris, Cerf, 2020, 350p.
·      Les leçons de Béthanie, aux éditions du Cerf.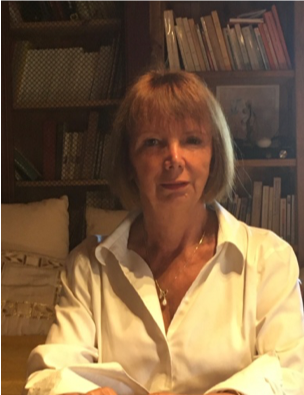 Check your inbox to confirm your subscription